Covington Baptist Church welcomed the Rev. William Bradley "Brad" Armes Sr. as its pastor on Sunday, Sept. 23, 2018.
The Rev. Armes received a bachelor's degree in religion from Liberty University in 2013 and a master of divinity degree in theological studies from the Rawlings School of Divinity in Lynchburg in 2017.
A certified Christian counselor, the Rev. Armes was ordained on April 18, 2018, at Grace Baptist Church in New Castle. He is a licensed minister of the Gospel.
The Rev. Armes brings five years of preaching experience from the pulpit to Covington Baptist Church. In addition, he served as an  adult Sunday school teacher for 15 years, head deacon at Grace Baptist in 2012; taught a night class offered by Crown Bible College at First Baptist Church, New Castle; and was a youth pastor at Grace Baptist for two years.
He and his wife, Missy Hutchison Armes, have three daughters,  Alyssa Jean "A.J." Conner (Charlie-spouse), Logan Armes, Laylah Armes; and six sons, B.J. Armes Jr., Christian Armes, C.J. Armes,  Braden Armes, Jeremiah Armes, and  James Armes. They also have one granddaughter, Lilly.
​"My desire is to welcome the community to attend church services where they will find welcoming Christian fellowship, hear the loving Word of God taught and find spiritual strength among the congregation," he said.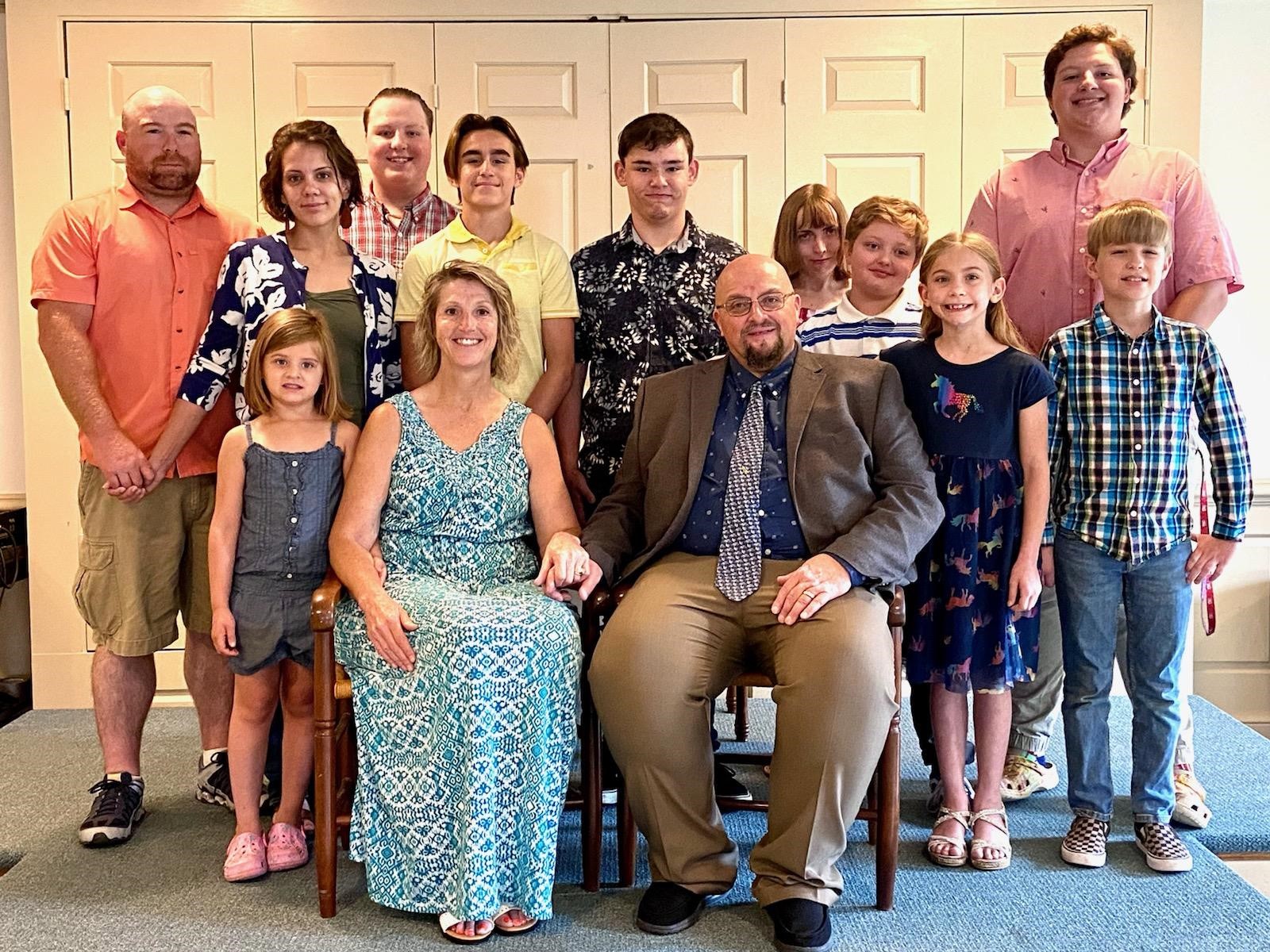 JAN RUSSELL
MUSIC DIRECTOR
TERESA GLEASON
ADMINISTRATIVE ASSISTANT
Teresa Gleason serves as our Administrative Assistant in the church office for over 30 years. In addition to her office duties, she has overseen promoting our Lottie Moon Christmas Offering for International Missions, Annie Armstrong  Easter Offering for North American Missions, and Alma Hunt Virginia State Missions for several years. She also started our annual Operation Christmas Child Shoe Box drive.
COVINGTON BAPTIST CHURCH - WWW.COVINGTONBC.COM